Sharing with the lovely
Shawn
&
IA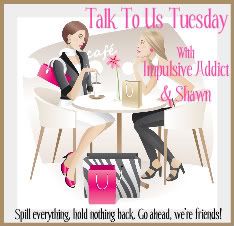 I was wondering yesterday what I was going to blog about.... then:
Last night hubby and I sat down to watch Bunheads, the new tv show on ABC Family. He went into the kitchen and grabbed a handful of cherries and brought them in for us to share.
All was going well. We were sharing nicely. Then I grabbed a juicy one, bit into it and shot my husband....
Do you see it? He looks like he got shot with blood. hahahahahaha! Oh you gotta love Married Life!